Instead of writing about blocked punts and kicks to start the football season, we keep writing about blocked letter trademarks. Last week, it was South Carolina's "Blocked C" logo, this week it is (the) Ohio State trying to block a trademark application filed by the University of Oklahoma because it claims the trademark is confusingly similar to its "Block O" logo.
In December, the Board of Regents of the University of Oklahoma filed a trademark application seeking to protect the design trademark pictured below for "[e]ntertainment, namely, live performances by musical bands."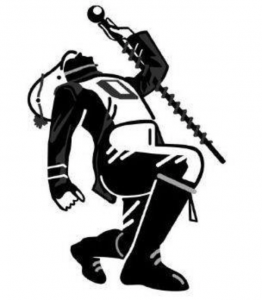 In late August, Ohio State filed a Notice of Opposition with the Trademark Trial and Appeal Board objecting to registration of the OU trademark. OSU argues that the block "O" on the drum major's uniform is likely to cause consumers to wrongly conclude that services offered under the OU mark are provided by OSU. This argument is based on several trademark registrations protecting OSU's "Block O" logo.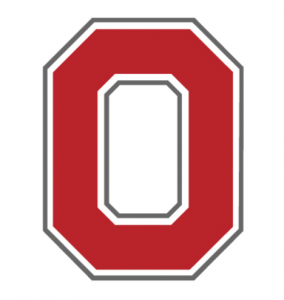 Looks like delusional thinking is widespread around OSU.
In any event, I'm not here to talk about the merits of OSU's case (or other recent decision-making in Columbus, Ohio). Instead, let's talk about what the heck a Notice of Opposition is.
The trademark application process can be a long one, but there are only a few things along the way that can derail your application. The first is about three to four months after an application is filed when it is reviewed by an examining attorney that works for the USPTO. If there is a problem with an application, the examining attorney will issue an Office Action, and the application will not proceed until or unless the applicant can satisfy the issue(s) raised. If there is not a problem or all issues are resolved, the application will be approved for publication.
This is when the second potential roadblock can occur. About six weeks after approval, the application is published for opposition. Once published, there is a 30-day window during which any party that feels it may be harmed by registration of the applied for trademark can oppose (or seek an extension of time to oppose).
The way a party, like OSU, opposes is by filing a Notice of Opposition with the Trademark Trial and Appeal Board. The Notice of Opposition initiates an Opposition Proceeding, which is essentially a trial on paper. You can read OSU's Notice of Opposition here and view the Trial Schedule here. These proceedings can be long and expensive.
For that reason, we highly recommend trying to find an amicable resolution before kicking off an Opposition Proceeding. That is exactly what OSU did last year when Oklahoma State University threatened to oppose a trademark application filed by Ohio State for the acronym "OSU." Before Oklahoma State filed its Notice of Opposition, the parties were able to reach an agreement regarding use of the trademark. Unfortunately, when it comes to colleges and their trademarks, reaching a similar agreement is easier said than done.
While we wait to see what happens in the OSU-OU Opposition Proceeding, here is a reminder of what happened the last time the two universities had a big showdown.

Check Out Our Trademark Services